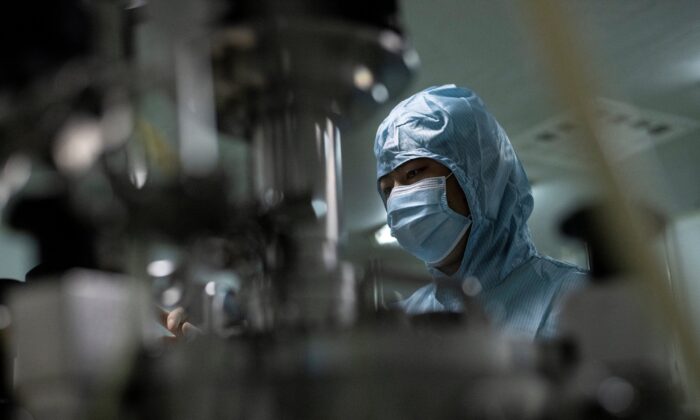 Why Is a CCP-Backed Biotech Firm Operating in Various US Cities?
Commentary
President Joe Biden on Sept. 12 launched a new initiative designed to funnel an unspecified amount of cash into the U.S. biotechnology industry. The initiative's aim is simple: to make the United States more efficient and reduce dependence on communist China in the biotech space. A noble goal, no doubt.
However, to beat China, a country that seeks to lead the biotech revolution, the United States must be smart. It must, for example, keep a close eye on a Chinese-backed biotech company operating in its own backyard.
Since 2010, the U.S. tech sector has enjoyed explosive growth. But in recent times, that explosive growth has been replaced by a worrying, backward slide. The United States is still the world leader in all things tech, but China is catching up. By the end of the decade, the United States will no longer have the biggest pharmaceutical industry in the world; China will.
Moreover, as the author Tristan Bove noted, the Chinese Communist Party (CCP) "is setting itself big targets for its biotech sector, seeking to overtake U.S. market share within the next decade."
To achieve these "big targets," the CCP is willing to do just about anything. Remember, we are talking about China, a country renowned for espionage and intellectual property theft. The CCP's attempts to steal the United States' military secrets and its medical research findings are well-known. Each year, it is estimated that the CCP steals between $200 billion and $600 billion in trade secrets from the United States. Beijing has been stealing these secrets for the best part of two decades, maybe longer.
This brings us to WuXi Biologics, a massive biotech firm that appears to have close ties to Beijing. Headquartered in Wuxi, a city in eastern China, the company has a vaccine manufacturing facility in my home country of Ireland. It also happens to have numerous manufacturing facilities in the United States. In 2020, WuXi Biologics signed a 10-year lease for a clinical manufacturing facility in Cranbury, New Jersey, a 66,000-square-foot facility packed with 6,000 L bioreactors and Quality Control (QC) labs. In the same year, WuXi Biologics' announced that it was building another huge facility (107,000 square feet) in Worcester, Massachusetts, and establishing a research lab in Pennsylvania.
Last month, WuXi STA, a subsidiary of WuXi, broke ground on a 190-acre biotech facility in Middletown, Delaware. The new facility is expected to be in full operation by 2026. In early September, WuXi Biologics announced plans to grow its operations in Cranbury, installing an extra 3,000 L bioreactors. According to the company's website, the Cranbury facility "is a key piece of WuXi Biologics' Global Dual Sourcing Strategy, ensuring that products can be manufactured, and materials sourced at multiple WuXi Biologics locations around the world."
Should readers in the United States be concerned? In short, yes. As Antonio Graceffo, a China economic analyst and Epoch Times contributor, has shown, the Chinese firm has a massive footprint in America. In 2015, as Graceffo noted, WuXi Pharma Tech purchased U.S. firm NextCODE Health, forming WuXi NextCODE Genomics. "By 2019, there were 15 Chinese genetic testing or genomic sequencing companies with operations in the United States," he added.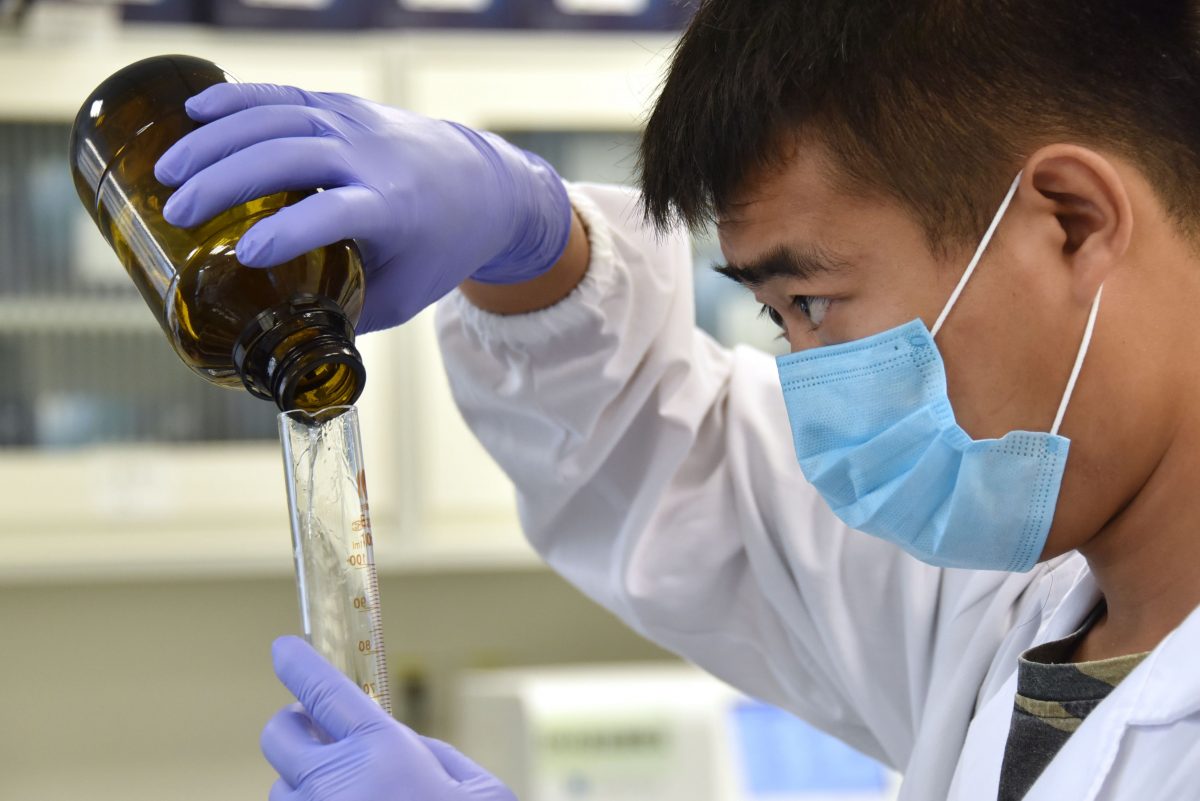 In the same year, WuXi purchased NextCODE Health, and the biotech firm also bought a stake in 23andMe, one of the United States' biggest DNA testing companies (23andME has sold millions of kits to Americans). Graceffo warned that the huge facility currently being built in Delaware is being paid for with a CCP-approved government grant. In China, there is no such thing as truly private companies. Any Chinese companies that set up shop in foreign countries do so with the blessing of Beijing.
Readers in the United States would do well to remember that the U.S. government's National Counterintelligence and Security Center (NCSC) has identified biotechnology as one of the key targets for foreign adversaries. This includes biomaterials, biopharmaceuticals, and various vaccine technologies. Not surprisingly, the NCSC has listed China as one of the more menacing threats to U.S. security.
William R. Evanina, a national security official who previously served as director of the U.S. National Counterintelligence and Security Center, estimates that the CCP has stolen the personal data of 200 million Americans. According to Evanina, the United States' "economic global supremacy, stability and long-term vitality is not only at risk, but squarely in the cross hairs of Xi Jinping and the communist regime."
This brings us back to Biden's latest initiative. Ensuring that the United States has a more robust, more independent biotech sector is certainly something Americans on both sides of the political aisle can get behind. At the same time, however, there is something alarming about a company with close ties operating in various U.S. cities, especially when that company is fast becoming a biotech powerhouse.